FULL PROGRAMME RELEASED:
https://industrylink.eu/programme-carbonzero-alternative-fuels-and-raw-materials-global-conference-and-exhibition-2022/
The environmental message is clear. We need to diminish our CO2 footprint and build a clean future. Companies and strategies aim for green alternatives in Cement and Construction, from alternative fuels to using alternative raw materials or clinker alternatives, giving a new life to old resources. Today's waste turns into tomorrow's raw material. The event brings together C+ executives and decision makers from cement manufacturing companies, equipment and technology producers as well as Innovation, Research and Development and Environmental professionals.
The CarbonZero Global Conference and Exhibition : Alternative Fuels and Raw Materials focuses on topics that make the agenda of the biggest Cement and Construction companies worldwide.
Why participate?
Cement producers, Infrastructure and Construction, Mining : Learn about new materials, initiatives and case studies from leading companies in showcasing how to take advantage of a sustainable circular economy. Meet top experts, discuss the latest developments and challenges in product manufacturing and technology applications, see specific case studies from international key markets.
Cement and construction suppliers: Meet decision makers, learn from case studies around the world. See the Sponsorship brochure and discuss with an Industry Link team member to help you decide on having a spot as a sponsor or exhibitor.
We welcome presentation suggestions and topics as well as reputed professionals who should be leading the panel discussions on site.
See the Sponsorship brochure and discuss with an Industry Link team member to help you decide on having a spot as a sponsor or exhibitor. Join Untha Shredding Technologies Austria, Firefly Sweden, Bedeschi Italy, SpectraFlow Analytics Switzerland and have a presentation among the most qualitative industry providers! Exhibition spaces are available upon demand.
Register as a delegate at contact@industrylink.eu or carbonzero@industrylink.eu – our team is ready to assist you. Or pay directly by using the links below in the Ticket tab.
Register now and take advantage of early bird prices for single and group attendance. Prices go down as early bird and group discounts apply simultaneously, as well as any other discount codes you may receive for being registered to our newsletter. Contact us by emailing contact@industrylink.eu and discuss your attendance fee.
Key points
The two day event will showcase the benefits of using alternative fuels for the cement industry and advocate for recycling by using alternative raw materials (fly ash, pozzolana, GGBFS, sludge, rice husk, construction recycled material) that can add to or replace clinker in cement production. It will focus on the circular use of resources, demonstrating the best and the most cost effective solutions to help shape the industry for the future.
A new and innovative approach
The primary goal of the CarbonZero Conference and Exhibition is networking and creating new business opportunities, which is why we are changing the way we organize business events. We will have an amazing time featuring on demand business meetings, one-on-one discussions, long breaks and dynamic interactions with the industry stakeholders.
We will broadcast some of the presentations-  the sponsors' and a few selected others so we maximize the impact and help propagate the message for worldwide audiences. On site attendees will receive an event promo kit including presentations, advertisement videos, speaker biographies and company profiles.
Who should register 
Industry Executives
Research and Development professionals
Innovation Directors
Alternative Fuels experts
Strategy professionals
Biomass and Biofuels professionals
Concrete recycling experts
Alternative primary materials professionals: fly ash, slag, artificial pozzolana
Consultants
Equipment manufacturing companies representatives
Sales and Trading professionals
Government officials
Supply Chain and Logistics professionals
Industries
Alternative Fuels
Cement
Construction
Iron and Steel
Equipment and Technology
Logistics for Cement
Transportation for Cement
Mining
Academic Research
Contact@industrylink.eu to register and to get the best deal available for individual, group rates or sponsorships. Delegates get accommodation and spouse program included.
Nominate a speaker or a topic for the conference at mariana.gheorghe@industrylink.eu.
Sign up to our newsletter to receive the latest news and future events info as well as exclusive discounts.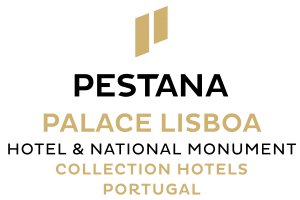 Sponsors: Firefly, Untha Shredding Technology, Bedeschi, SpectraFlow Analytics, KHD Humboldt Wedag
Partners: ZERO, the Brazilian Association for Energy Recovery of Waste (ABREN) and the Federation of the European Precast Concrete Industry Association (BIBM).